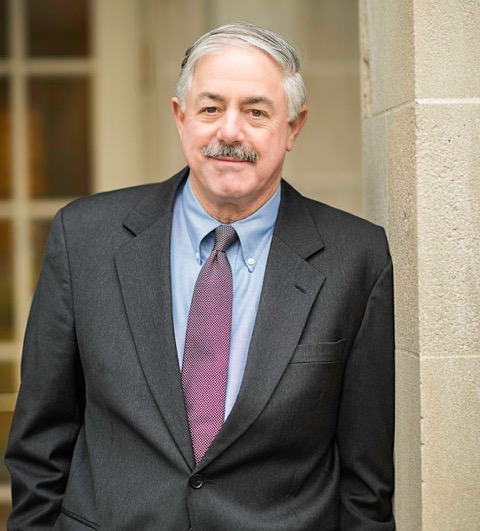 Peter Linkow
Founder, Chief Executive Officer, and Managing Director
Peter is the founder and chief executive of Lead Diversity. Previously, he was President of WFD Consulting, which focuses on formulating and implementing work-life and diversity & inclusion strategies. Earlier in his career, he was the CEO of two organizations, serving people with cognitive and mental disabilities and a professor of management at Boston University, where he founded the Program in Human Services Management and conducted research and published on strategy and strategic thinking.
For the past twenty-five years, Peter has consulted, written, and spoken globally on strategy, change management, quality, and diversity & inclusion. Among his papers and publications are "Measuring Diversity for Cultural Change" for The Conference Board, "Is Your Culture Aligned with Diversity?" and "Opening the Doors Wide: Employing People with Disabilities" for Profiles in Diversity Journal, The Conference Board's global research report Meeting the Challenges of a Dispersed Workforce: Managing Across Language, Culture, Time, and Location, and Men and Work-Life Integration: A Global Study which he co-authored with Jan Civian. Peter served as Research Leader for The Conference Board's Research Working Group on Improving Employment Outcomes for Employees with Disabilities. He is the lead author of the group's research report Leveling the Playing Field: Attracting, Engaging, and Advancing People with Disabilities. He also authored the report Opening the Doors of Small Business to Employees with Disabilities: Critical Concerns and Strategies for Success for the Office of Disability Employment Policy in the U.S. Department of Labor.  Much of Peter's work on the employment of people with disabilities was conducted with the support of and in collaboration with the Employment & Disability Institute at The ILR School, Cornell University.
Peter has guided a variety of organizations and their divisions through the formulation and implementation of diversity strategies, including Alcatel-Lucent, the Federal Aviation Agency, Loomis Sayles, Texas Instruments, and UBS. He has also guided divisions of Benjamin Moore, Canadian Tire, CIBC, Dow Chemical, Fidelity Investments, GE Capital, General Public Utilities, LVMH Moët Hennessy, and Toyota, among others, to formulate and implement competitive business strategies and improve their strategic thinking capabilities.
Peter received his MBA from Harvard Business School as well as graduate degrees in educational policy and psychology from Harvard and Indiana Universities respectively. He earned his B.A. from DePauw University. Peter is a W.K. Kellogg Foundation National Leadership Fellow.